Reece Nana Kwama Quansah (born: September 05 2005 [Age: 15]), better known online as SonicWhacker55, is a Ghanian-British YouTuber best known for making plush videos. He uses plushies from the Sonic series and has some other toys as well. He also does reviews, updates, etc. He started making videos on his old channel called "Reece N.K Quansah Cartoons" in which he used to have in 2014 but eventually it got terminated due to several strikes. 
Biography
Edit
Reece was born on September 5, 2005. He's a fan of Sonic, Looney Tunes, Mario and etc.
During his childhood as a baby, he watched cartoons like Looney Tunes and enjoyed it.
At the age of seven, He was introduced to Sonic ever since he played Sonic Dash on his mother's phone, and he's a big fan of Sonic ever since.
Members of the Family
Edit
Two cousins of Reece
Three younger brothers of Reece
Kwame Quansah - The father of Reece
Nana Quansah - The mother of Reece until divorce.
A stepmother - The stepmother of Reece.
Evie from Hungary - The grandma of Reece
Shani Quansah - The auntie of Reece.
Thomas Quansah The uncle of Reece.
Reece N.K Quansah- The son of Kwame and Nana.
Relationships
Edit
UNKNOWN stepmother
Edit
She is a stepmother of Reece. She always helps out in some videos and loves him ever since. Her face was accidently revealed in Sonic and Friends Go To Blackpool: Stratford Train Station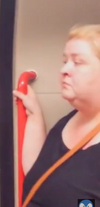 Kwame Quansah
Edit
Kwame Quansah is a father of Reece. It is unknown what happened to him.
Like and Dislikes
Edit
Making videos
His family (especially his mother) and friends
Sega
Sonic the Hedgehog (franchise)
Toys and Plushies
Nintendo
Video Games
Getting critisized/exposed on the internet.
His haters
Community content is available under
CC-BY-SA
unless otherwise noted.