ls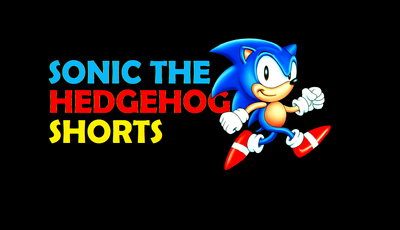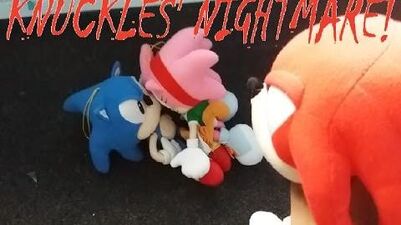 Sonic the Hedgehog Shorts is where the characters does crazy shorts, mini videos or clips and many more!
Main Characters
Edit
Sonic
Tails
Knuckles
Amy
Shadow
Cream
Silver
List of Episodes
Edit
No. of episode
Name
Air date
1
Sonic The Hedgehog Short - Sonic's Crappy Computer!
Jun 2, 2016
Sonic has a crappy computer with a virus in it.
2
Sonic The Hedgehog Short - Ice Cream
June 11, 2016
Tails loves ice cream.
3
Sonic The Hedgehog Short -
June 18, 2016
robotboy got a hiccup knuckles to help them get rid of hiccup's
4
sonic the hedgehog shorts minnie's new bed
July 17, 2016
minnie's new bed amy say this is new bed minnie for you she say thank you amy
5
sonic the hedgehog shorts cream bad day
August 30, 2016
cream got her bad day i wish get rid my bad day she say for kiki
6
sonic the hedgehog shorts sonic's new baby
October 23, 2016
sonic having a new baby i wish in my nusrery today i hope my friends make it
7
sonic the hedgehog shorts robotgirl hide and seek
December 26, 2016
sonic and friends go out to play with robotgirl today
8
sonic the hedgehog shorts rod sick
April 1, 2017
rod is sick take care with sonic he say you got a fever today
9
sonic the hedgehog shorts luffy's rock a roll
April 2, 2017
luffy wants rock and roll music play it all night sonic hear it luffy room
10
sonic the hedgehog shorts petty's is detective
April 3, 2017
to help petty is great detective somtime knuckles lost the mike at the stage
11
sonic the hedgehog shorts joseph's base drum
April 23, 2017
when joseph want to play base drum today for my greatest song
12
sonic the hedgehog gonzo bike
April 23, 2017
when gonzo riding a bike but someone steal it is was shadow take it
13
sonic the hedgehog shorts sonic pranks amy
April 28, 2017
on aprl foots day at amy room she say sonic what are you doing
14
sonic the hedgehog shorts luwst tero
May 11, 2017
luwst wants a tero for a looking i need for my best day
15
sonic the hedgehog shorts shadow basebasketball
May 21, 2017
shadow need play basebasketball for my win a huge toffpif
16
sonic the hedgehog shorts pororo jet plane
October 23, 2017
pororo wants jet plane ride he say wow is a jet plane may i ride it amy say yes
17
sonic the hedgehog shorts tails dinner out
October 31, 2017
tails go out for dinner with my sister twinkle is my best time with her
18
sonic the hedgehog shorts jing wen into is life
November 24, 2017
when jing wen wants into a the world of dreamland shadow say is ok with me
19
sonic the hedgehog shorts penny hurt is leg
February 15, 2018
penny go to hosptial to see doctor she say you have a broken leg
20
sonic the hedgehog shorts raggedy ann
May 29, 2018
raggedy ann she return from the raggedy shows back many years
External links
Edit
What is your favorite short of this series?
Community content is available under
CC-BY-SA
unless otherwise noted.